Reverse Osmosis (RO) Filter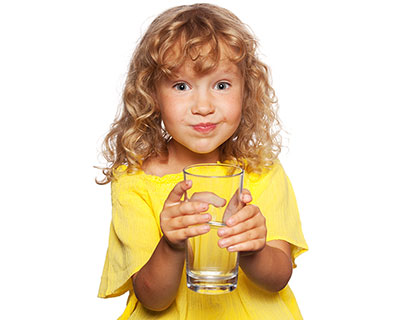 A Reverse Osmosis Filter is a chemical free option to acquiring clean water. It is used primarily to filter drinking and cooking water. For this reason it is generally placed under a designated drinking water faucet, typically under the kitchen sink, where it will store purified water that is readily available for use.
Reverse Osmosis Filtration is a simple water filtration process. Household water pressure is used to push tap water through a semipermeable membrane to remove molecules, ions and larger particles.
An RO membrane rating is 0.0001 micron size; anything larger will not pass through. This process will remove approximately 99% of contaminants and impurities like, arsenic, radon, salt and fluoride.
It is the same filtration system used to desalinate seawater.
An RO filter is referred to as a point of use (POU) filter. This differs from a whole house filtration system that would be installed at a point of entry (POE) where a main water line enters the home. A whole house system is designed to remove larger particles, about 10-30 microns and deliver water throughout the home quickly. RO, filters are more specialized to remove a broader range of impurities for the cleanest drinking water possible.
Call any one of our convenient service areas for assistance