EMERGENCY PLUMBING & HVAC SERVICES IN GEORGETOWN, TOPSFIELD, BOXFORD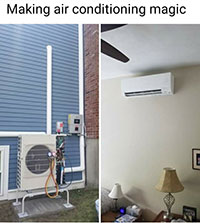 There are times when your home's plumbing or air conditioning systems malfunction at the worst possible time. A backed up toilet or clogged disposal while hosting a holiday party or cook out. A fried air conditioner on the hottest day of the year and it's the weekend. The shower runs out of hot water minutes after you start. As a homeowner, you want these problems fixed and fixed right away. That is where Simmons Cooling, Plumbing, & Heating is your best friend.
Reliable 24/7 Emergency Services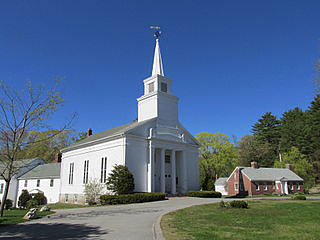 2cd Con Church, Boxford, MA. Photo by John Phelan.
Spring in Massachusetts, with it's high pollen count and rainy days can be uncomfortable if your ventilation and dehumidifier systems break down. Living in this area at this time of year you don't want these systems to be unreliable. As a home owner, you know that excess moisture can promote mold and unwanted pests like dust mites and cock roaches. This can adversely affect your investment and also put your family's health at risk. These are the times that you need the help of a professional. When you require reliable and prompt service make Simmons Cooling, Plumbing & Heating your first and only choice. No matter if you live in Georgetown, Topsfield or Boxford call us today at 978-352-4937 24 hours a day, 365 days a year.There will always be an experienced technician ready to respond. Call now. You won't be sorry.
Emergency Services We Offer
We provide comprehensive emergency services to all of Georgetown, Topsfield and Boxford. Below is a sample of just some of the problems we can help you with:
Unreliable Air Conditioning Systems.
Blocked drains, disposals, sinks or toilets.
Malfunctioning Air Handler and Humidifier Units.
A properly working ventilation system is important to maintain the comfort level in your home or office throughout spring in New England. We offer full repair, maintenance, and replacement services. Our technicians can work with all kinds of systems, including solar ready as well as standard air conditioner and air quality systems. Our expert services include:
Air Handler repair and installation
Humidifier installation
Tune-up and maintenance
Indoor air quality testing
Filter replacement
Airflow diagnosis
And many more types of services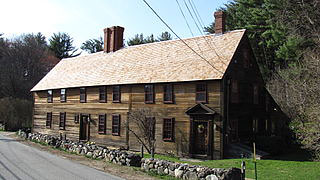 S Lake House, Topsfield, MA. Photo by John Phelan.
And remember at Simmons Cooling, Plumbing, Heating and HVAC we feel that no problem is too big or too small.
Serving Massachusetts since 1985
We service many towns and communities throughout Massachusetts including Georgetown, Topsfield, and Boxford. So no matter the time of the day, the day of the week or the season of the year Simmons will be there to respond to all of your ventilation and plumbing concerns. Call us today at 978-352-4937.