EMERGENCY PLUMBING & HVAC SERVICES IN DURHAM NH, EPPING NH, NEWFIELDS NH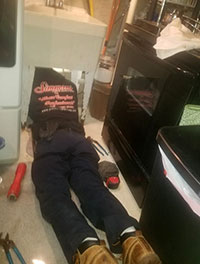 Since 1985 Simmons Cooling, Plumbing & Heating has consistently provided top notch emergency plumbing and ventilation service to customers across Epping, Durham and Newfields. Many of the area's residential and commercial property owners' air handling units, ventilation systems and water heaters are in peak condition thanks to our highly trained and certified technicians. So if you want the same peace of mind that all of these satisfied customers enjoy, do not hesitate to call Simmons Plumbing & HVAC at (603) 964-6206.
New Hampshire's Premier Emergency Plumbing Service Provider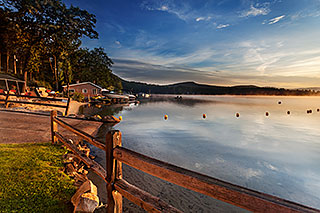 Merrymeeting Lake, Durham NH
Simmons Cooling, Plumbing & Heating has been in the plumbing business long enough to develop the experience you require in any emergency you may encounter. From leaky toilets or full water heater replacement we are available 24 hours a day 365 days a year. We service all major brands of dehumidifiers, air handling units and water heaters and everything in between. Leaky faucets? We consider them an emergency too! If it is a problem you feel needs fixing immediately then we will resolve it. So no matter what your plumbing or heating emergency may be, large or small, the team from Simmons Cooling, Plumbing & HVAC is the one to call.
Simmons Plumbing Is Synonymous With Experience And Reliability
Almost thirty years, that is how long Simmons Cooling, Plumbing & Heating has been in existence. No company can stay around that long unless they are good at what they do. We at Simmons have the expertise and knowledge to handle any type of plumbing project and we do it correctly the first time. Our skilled technicians will efficiently resolve all your issues and offer you clear and comprehensive explanations and advice to any of your questions or concerns. So no matter what this New England weather may throw at you, you can feel confident in the knowledge that we will be there in the event you need our services.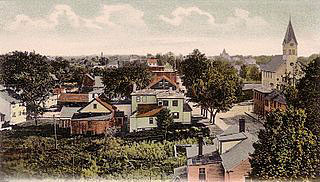 Epping, NH 1906
Your Plumbing Resolution Is Only A Phone Call Away
So call Simmons anytime day or night, weekends or holidays at (603) 964-6206. We'll be there quickly to fix any and all of your home's or work's plumbing or air conditioner related issues.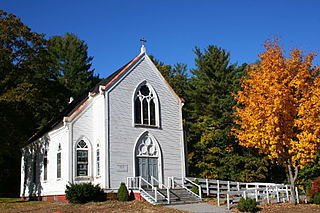 Sacred Heart Church in Newfields, NH
Photo by Jim Richmond