EMERGENCY PLUMBING & HVAC SERVICES IN ANDOVER MA, NORTH ANDOVER MA, METHUEN MA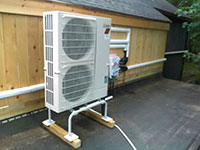 For almost 25 years Simmons Cooling, Plumbing & Heating has been consistently providing five-star quality emergency service in Massachusetts. We provide top-notch professional repair and maintenance for water heaters, ventilation systems and air conditioning units to both commercial and residential property owners in Andover, North Andover and Methuen area. Our team of expert plumbing and air conditioning technicians have helped hundreds of customers have peace of mind, knowing that their properties are well taken care of. So call now- (978) 475-0746.
Reliable Air Conditioning System – The Simmons Promise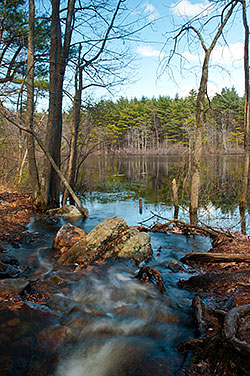 Harold Parker State Park, Andover MA
No one likes the feeling of sleeping in a house with no a/c on the hottest night of the summer. It can only mean that your air conditioning system is on the fritz. As property owners ourselves, we know how unbearable the experience can be, so we have always made it a point not to let our valued customers undergo such an ordeal. The Simmons promise is simply this: You will never have to endure one single day feeling hot and sticky because your system isn't functioning as it should be.
As part of our industry-leading emergency services line-up, we offer repair or replacement of old or worn-out air conditioners, ventilation systems and air handling units. We provide top of the line products from name-brand suppliers for all our jobs. Our highly skilled technicians also follow a systematic approach to determine the cause of the problem so as to perform a correct and timely resolution. With our efficient work-flow, we can get your water heater and air conditioner up and running in no time so you can feel cool and comfortable as soon as you step out of that hot shower.
And once the problem is fixed, it is truly fixed. On the rare occasion that something is still not working properly, we will send our technicians back to your home or office to make sure everything is working correctly.
Emergency Air Conditioning, Water Heater, Plumbing Services
Simmons Cooling, Plumbing & Heating employs highly skilled, certified professionals, so our customers know they are getting their money's worth. With fast response time and an unmatched knowledge in the industry, they can provide you a quick and efficient solution to every possible plumbing problem. With Simmons you can be sure that when you need hot water, you water heater will be fixed, promptly and efficiently. When you want to remain cool and comfortable on those hot summer days and nights they will be there to fix your air conditioner. So call now at (978) 475-0746 and remain worry-free.