EMERGENCY PLUMBING & HVAC SERVICES IN AMESBURY MA, SALISBURY MA, SEABROOK NH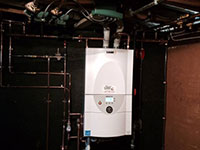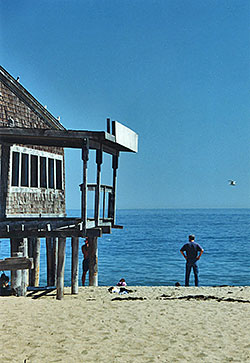 Salisbury Beach, Salisbury MA
Simmons Plumbing, Heating & HVAC has been in business since 1985, so we have unparalleled experience working with thousands of property owners in the Amesbury, Salisbury and Seabrook NH area and have provided unmatched professional and courteous service to every single one of them. Simmons' customers have benefited from our quick response and knowledgeable resolution to their various heating and plumbing problems.
No other plumbing company in New Hampshire or Massachusetts offers the kind of personal touch that Simmons Plumbing, Heating & HVAC provides. As a local, family-owned company, we live here too, so we strive to give our services that personal touch. Our emergency services on water heaters, furnaces and all plumbing issues are among the best in the industry and we want you to experience it for yourself.
So if you live here and have any plumbing or heating issue that requires immediate attention, call us today at (978) 462-0553 and we will dispatch one of highly skilled technicians to fix it asap.
Emergency Services We Provide
Simmons Plumbing, Heating and HVAC is known to provide comprehensive emergency services for a wide range of water heaters, heating systems and plumbing in general.
Some of the issues and problems that we cover in our emergency services include:
Plumbing Repairs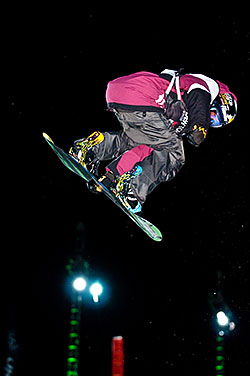 Seabrook, NH's own Scotty Lago
Water heater repair and replacement
Well pumps, water mains, water filters
Faucets, tub valves and pipes
Plumbing leaks
Drain clearings
Heating Repair and Maintenance
Repair/check-up of boilers and furnaces
Emergency repair of gas and oil lines, gas logs, and heat pumps
Installation and repair of gas piping
Troubleshooting of gas leaks
Our Other Specialties
We also install and can maintain your ventilation and radiant floor heating system, and determine the level of carbon monoxide in your home or office to ensure your safety and health.
Get the Services of Plumbing and Heating Experts
We employ only fully certified, licensed and highly trained technicians to address any of your water heater, plumbing or heating system problem. Whether you own a business or you are a homeowner, rest assured that you receive the quick response and professional help that you require.
So if you're from Amesbury, Salisbury, MA or Seabrook, NH and you need emergency assistance, anytime day or night 24 hours a day, 365 days a year, please don't hesitate to call us at (978) 462-0553.