EMERGENCY HVAC & PLUMBING SERVICES
7 DAYS A WEEK - 365 DAYS A YEAR
RESIDENTIAL & COMMERCIAL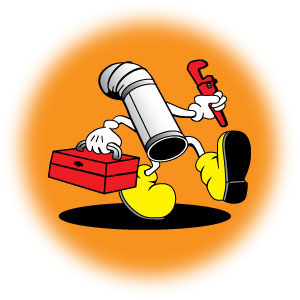 Here at Simmons Plumbing, Heating & Air Conditioning, we pride ourselves in providing our residential and commercial client's with 24-hour emergency HVAC and plumbing services throughout the greater North Shore of MA and the Seacoast of NH. We understand the trauma you may face in the event of failing HVAC or plumbing break down, which is why we offer emergency services 365 days a year. No matter what time of the day or night, our team of highly trained HVAC professionals and plumbers are on stand-by and ready to visit your home or business to get your heating, air conditioning and plumbing issues resolved instantly!
Emergency Plumbing Services
When it comes to emergency plumbing repairs, you may find yourself in a rather tenuous position and in need of urgent assistance. There are a wide range of potential plumbing issues that can occur at any time of the day or night that will require immediate attention from a professional plumber. Contact our expert team in any emergency plumbing situation; we are always happy to help! Simply call our friendly staff and we will send out an experienced plumber to provide you with immediate plumbing repairs.
Here are just some of the emergency plumbing services we can provide you:
Water Heater Repairs


Blocked Drains


Frozen Pipes


Burst Pipes


Garbage Disposals


Water Main Repairs


Well Pump Repairs


Water Filter Systems


Tub Valves


Faucets


Emergency Cooling & Ventilation Services
There are a variety of systems that are used in homes and offices for cooling and ventilation purposes. Some of these products include air conditioners and indoor air ventilation systems. As with any appliance, they may not function as required, be inefficient and adversely affect your utility bills, or simply stop working. There is no doubt that these systems are crucial to providing a comfortable home or work place and when they are not functioning properly they require immediate attention! Here at Simmons Plumbing, Heating & Air Conditioning, we are available 24 hours a day to repair, replace or install new cooling and ventilation systems for your home or office.
Here are some of the cooling and ventilation services that we provide:
Air Conditioner Repairs & Maintenance


Indoor Air Ventilation Repairs & Maintenance


Emergency Heating Services
Fully functional and efficient heating systems are crucial for homes and commercial offices, especially in the cooler months of the year when you need them most. There are a wide range of heating systems that can be used in both homes and commercial offices and they tend to fail unless properly installed and maintained. No matter what type of heating system you have, we have the knowledge and expertise to get them working properly. Our professional heating technicians will assess the problem and offer you a range of solutions to get your heating system working like it should.
Here are some of the various types of heating systems we can service:
Boiler & Furnace Repairs


Gas & Oil Systems


Heat Pumps


Garage Heaters


Gas Stoves


Gas Piping


No job is too large or small for the team at Simmons Plumbing, Heating & Air Conditioning! Call Us Toll Free at: 1-800-929-8339
UNPARALLELED EMERGENCY SERVICE BY EXPERIENCED TECHNICIANS
Areas Where We Offer Emergency Service:
Or Call Us Toll Free At:
1-800-929-8339