5 Tips for Heating your Home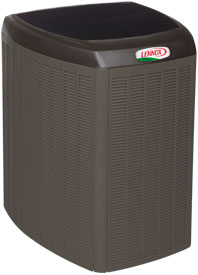 Among the vital installations in your home that should be in tiptop condition at all times is your home heating system. A properly functioning heating will make your indoor stay more relaxing and comfortable. Moreover, you'll have a worry-free winter season if the heating system is operating at its optimum level. It is a fact that poorly heated indoors is a health and safety risk to people with certain medical conditions. Harsh winter can aggravate the condition of family members suffering from asthma, allergies, and other respiratory conditions.
Those with heart conditions may also suffer from high blood pressure and abnormal heart rate because of extremely low temperatures. It is also hard to get a good night sleep if your bedroom's temperature is lower than normal. All these issues are attributed to a poorly-designed or malfunctioning heating. You may call an HVAC professional to check the condition of your home's heating system or follow some simple solutions to avoid these problems. Check out our 5 tips for heating your home and you will be amazed that there are some DIY solutions in achieving a warm, inviting, and comfy indoors.
Another issue about residential heating systems is the cost of operation and maintenance. Some heating units, particularly older models, are costly to operate and maintain. If you own a similar type of heating, you have to consider doing a retrofitting or upgrading job. But there are cases when upgrades cost you more because of the major changes in the system and the required repair works in your property. Frequent maintenance is also needed to ensure that your heating is functioning properly and efficiently. Replacing your older heater with a new and more efficient type of heating is the most appropriate thing to do.
Newer models are more energy efficient and packed with innovative features. This move will not only help you save on energy cost but also make your indoors a safer place to stay at. But before you choose one for your home, you need to ask people who are experts in the field of heating, ventilation, and air conditioning. HVAC professionals like the ones we have here at Simmons Plumbing, Heating & Air Conditioning, know the best type of heating for your home. They will recommend specific brands or products that can meet your home's heating requirement. The installation phase is also performed according to manufacturer's specifications and local building codes.
Let us discuss further how you can enjoy a more comfortable indoors without worrying about energy cost, safety, and other health issues attributed to your heating system. Please take a look at our top 5 tips for heating your home:
1. Furnace Heaters
Furnace heaters are common installations in residential properties across the country. Older homes typically have a low-efficiency heating system. The furnace heater can be gas or oil-fired and requires proper maintenance to function efficiently. Your home may also depend on this type of heating system so don't be surprised if you will also encounter the same problems. Older models are more expensive to use because of their design and features. Some homeowners also shun the use of furnace in new homes because of its lower efficiency rating.
However, these issues are only typical to older furnace heaters. Manufacturers are now using modern technologies to make highly efficient heaters. Due to their continued research and innovation, you can now buy heaters that are eco-friendly, cost-effective, and reliable. One of the top brands that offer innovative heating products is Lennox. We highly recommend this brand for its premium quality heaters, outstanding product features, and elegant designs. Installing any of its heating products in your home would mean total comfort for you and your family.
Buy from trusted brands if you don't want to be disappointed with the performance of your new furnace heaters. You should also choose heaters that will cater to your particular heating needs. If you are after efficiency, look for furnace heaters with higher AFUE (Annual Fuel Utilization Efficiency) rating. It is a measure of your furnace's ability to efficiently use its fuel. The minimum standard AFUE for new models is set at 78 percent.
But leading brands, such as Lennox, have furnace heaters with AFUE rating of up to 98.07 percent. This could translate to hundreds of dollar savings per year on your energy bills. You should also look at the innovative features of your chosen furnace. Check if it is easy to operate, uses revolutionary technologies, is made from durable materials and components, and certified as energy efficient. And for your peace of mind, check the product warranty to know the extent of manufacturer's liability, offered after-sales service, and other vital information about your newly purchased furnace heater. Read more about furnace heating >>
2. Boiler Heaters
Do you have a worn-out, outdated, inefficient, and oversized boiler heater in your home? Now is the time to replace it with a modern, highly efficient boiler. Top brands offer a wide range of models so you can easily choose the best boiler heaters for your home. If you're not familiar with the technical aspects of how boiler works, just let an HVAC certified technician do the job for you.
From choosing the right model for your home to performing systematic installation, your technician will ensure that these tasks are done correctly. You will also need the help of professionals if you opt to retrofit your old boiler heater. Consider the cost and the benefits you'll get when you choose this option. Is it worthy to spend your hard earned dollars for an upgrade or is it better to purchase a new boiler unit for a more reliable performance?
Boiler heaters are available in different varieties and categories so you must be careful when choosing one for your home. The first thing that you must consider is the type of fuel used on your boiler. Your boiler can be fueled by natural gas, oil, or powered by electricity. Each fuel type has its own advantages and disadvantages.
The process of distributing heat depends on the type of boiler you install. It could be a steam boiler, a hot water boiler or a condensing boiler. Your HVAC technician will recommend the boiler type that will suit your home's heating requirements. Read more about boiler heaters >>
3. Air Conditioner
There are different types of air conditioners and each has its own advantages and specific application. The most common type of air conditioner is the central air conditioning system, which requires ductwork to distribute cool or warm air in various areas in your home. This A/C type is typically recommended for new home construction because of the required ductwork installation. Another type is the mini-split air conditioner. The mini-split system has 2 main components - the indoor air handling unit or evaporator and the compressor or condenser which is placed outdoors.
HVAC installers recommend this type because of its higher energy efficiency rating. It also allows users to control temperature in a particular room or zone. This vital feature helps lower energy consumption but still provide the comfort you need. Some models have features that will allow you to connect up to eight indoor units so it's easy to control the temperature in various areas in your home. The third type of air conditioner is the package air conditioning, which is commonly installed in large commercial buildings and business establishments.
The common problem with air conditioners is poor heating or cooling. It may be due to certain defects in the system or installing of lower-rated units. Inadequate maintenance will also result in the poor performance of your A/C system. Your indoor stay will be unbearable if you have a malfunctioning air conditioning system, so your typical reaction is to call a professional right away. However, there are some instances where simple solutions can effectively address these problems. For example, indoor temperature will be greatly affected if your home is not well-insulated. Air sealing and installing energy efficient doors and windows will also help improve you're A/C's efficiency. Making your home energy-efficient requires technical knowledge so it is best to hire professionals to do the task.
Another important tip that you should not forget is to check the credentials of your HVAC installers. Hire people with decades of experience in the HVAC industry. They can guarantee outstanding installation regardless of the size of your home or the type of air conditioning system that will be installed. You must also rely on accredited installers so you can avail the after-sales service and the product warranty if there are defective components in your A/C units. Read more about air conditioners >>
4. Heat Pumps
If you're looking for a type of heating system that can perform heating and cooling, go for heat pumps. This system can pump warm or cold air into your home, depending on your desired function. Heat pumps can function as a heating unit during winter season or work as an air conditioner during summer. This is a perfect replacement for your air conditioner and furnace since you won't be maintaining two different systems. You can expect lower maintenance cost and energy consumption. It is also an efficient heating system compared to central air conditioning or natural gas furnace.
The typical lifespan of a heat pump is 15 to 20 years. This is a good investment since you'll enjoy its benefits for years without worrying about unit replacement. Meanwhile, the design and cost of heat pump installation varies due to several factors. Licensed HVAC installers have different pricing schemes so you have to select a service provider that will not charge beyond your set budget. According to a trade publication, heating a single room will cost you around $500 while a ductless heat pump for a typical home will cost $2,000 to $8,000.
Now that you know the benefits of heat pumps, your next move should be selecting the right model or brand for your home. Get assistance from HVAC professionals to avoid buying products that can't meet your heating or cooling needs. Some of the factors that should be considered are the rating or capacity of your heat pump, the size of your home, and the cost of installation. With the help of an HVAC professional, you will be assured of a perfectly controlled indoor temperature. Read more about heat pumps >>
5. Mini-Split Heaters
Our 5 tips for heating your home will not be complete without these mini-split system heaters. This type of heating is an excellent choice for those who want an energy efficient heater that doesn't require complex ductwork. A mini-split is an excellent alternative to your central forced air system and window-mounted A/C. It is also a great addition in residential properties with non-ducted heating systems such as radiant panels, hydronic, and space heaters. If you are planning to build additional rooms in your home, this is the perfect heating system to use. We also recommend this system for areas where ductwork installation is not feasible.
Cost is always a major factor when installing a heating system. For example, you will spend more for a central air conditioning system because of the ductwork and complex installation procedures. Energy losses in the ductwork can account for more than 30 percent of your home's energy consumption. But with mini-split heaters, your home's energy-efficiency rating is dramatically improved. Some would say that mini-split units are expensive compared to other heating products. This is true, especially for high-end mini-split heaters. Premium models are not only energy-efficient but also built with revolutionary features. Some models have dual function so you can use it to cool your indoors or rely on its heating function during the cold season.
Aside from lower operational cost, your mini-split heater is easy to install, blends well with your interior decor, and designed for modern living. It is also important to note that most mini-split models have features such as low-noise operation, individual and multi-zone heating, timers and built-in sleep functions and other patented features. Are you excited to enjoy these benefits? Call a well-experienced HVAC company to install one in your home. Your mini-split system should be installed by qualified HVAC technicians to avoid improper installation of the air handler. Read more about mini-split system heaters >>
If you have any questions, or need our assistance with your heating system, please call our toll-free hotline 1-800-929-8339.
Call any one of our convenient service areas for assistance